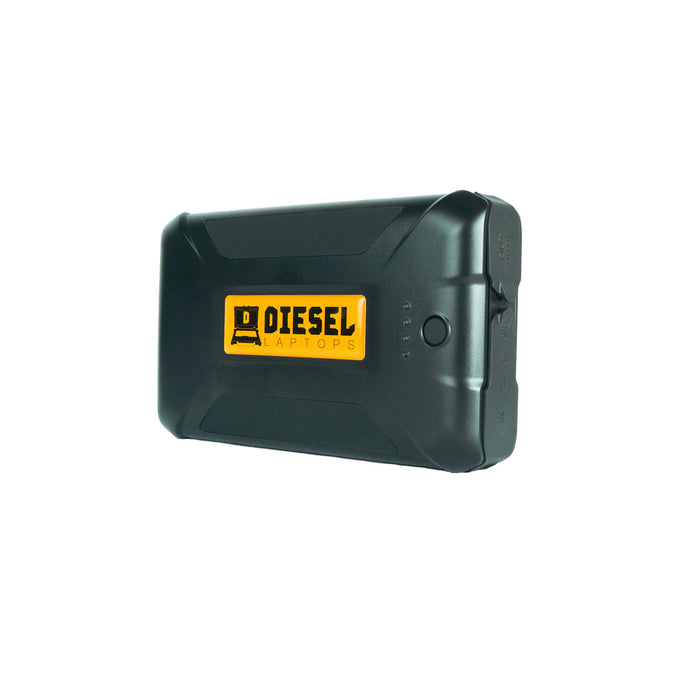 High Capacity Rechargeable Power Bank
Our high capacity rechargeable power bank is designed for the Marine technician market. Often times you need to power up an ECM, either on or off the engine, and need a separate power source to do that. Our Power Bank is an astounding 38,000 mAh, which can power up an ECM for over 12 hours on a full charge.
Features:
Powers devices using the DC (cigarette lighter) or USB ports
Includes carry case
Includes ability to use as a flash light or a distress/strobe light
Indicator lights show how much charge is left on the battery
12 Month warranty
The three USB slots are perfect for charging a phone, tablet, or any other application that uses USB to charge the device. The cigarette lighter can be used to charge a 12-volt UAB battery, a 12-volt car refrigerator, as well as a 12-volt fishing/hunting lamp and more.
| | |
| --- | --- |
| Part Number: | DL-POWER-BANK |
| Capacity: | 38,000 mAh @ 3.7V |
| Input: | 15V 2A max |
| Output: | Cigarette socket output of 12V, 15A max |
| Dimensions: | 6.89" x 4.13" x 1.65" |
| Weight: | 2.14 lbs |
High Capacity Power Bank
Perfect for a marine engine tech! Comes with 3 USB slots, an AC power slot, and a cigarette lighter slot. Also comes with built-in flashlight and flashing red light.
Questions?
If you have any questions about this or any other product, please don't hesitate to contact one of our Marine Diagnostic Tool experts at 866-551-6531 or by clicking below!
Contact Us