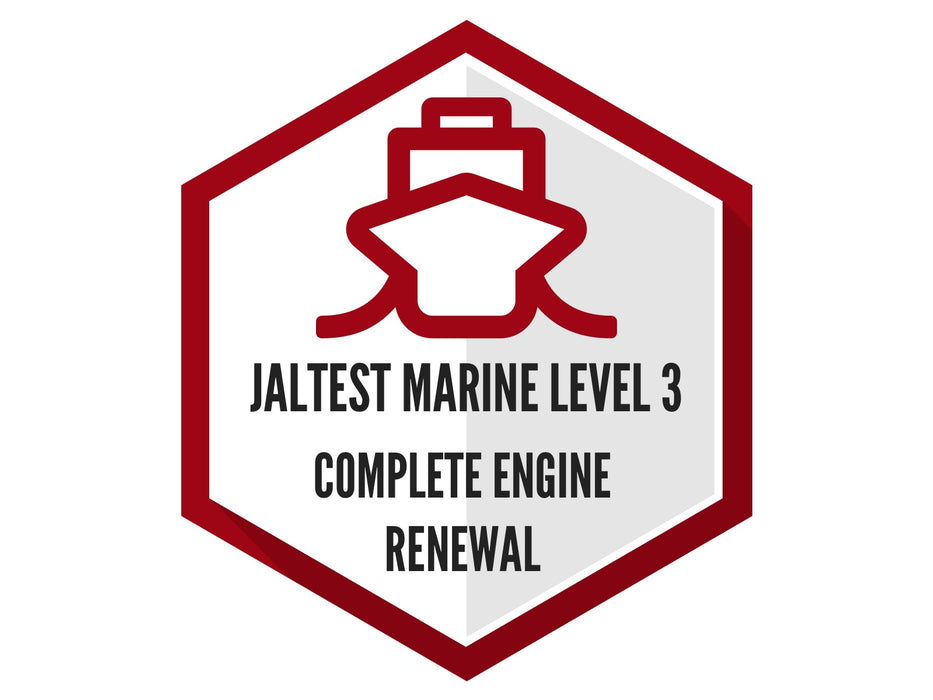 Jaltest Marine Complete Software Renewal - Level 3 (Premium)
This is the Level 3 (Premium) optional annual renewal for the Jaltest Marine Universal Dealer Level Diagnostic Tool Complete.
Features:
Includes updates, support, and technical service Jaltest Marine
Basic support for connection and software-related issues
Advanced diagnostic support from our IT professionals and service technicians
Advanced PC support
FREE Next Dair Air shipping on replacement parts
FREE Replacement laptop every 3 years
100% Warranty Coverage on laptop and marine link hardware
For the Jaltest Marine Universal Dealer Level Diagnostic Tool Complete
Jaltest Marine Complete Renewal Level 3 will allow for updates, support, and technical service information for an additional 12 months. This includes support such as connectivity issues and software related questions.
This package includes 12 months of updates and support for Cojali Marine software as well 12 months of updates for Knowledge base and service manuals. Includes advanced diagnostic support from our IT Professionals and Service Technicians for help with obtaining additional diagnostic troubleshooting, repair information, wiring diagrams, or whatever else you need to troubleshoot a marine engine properly.
This support package also includes advanced PC support which covers virus removal, Windows related issues, and other PC related problems. Free Next Day Air shipping is included on replacement parts (customer is responsible for cost of parts).
Also includes a free replacement laptop every 3 years and 100% warranty coverage on the laptop and marine link interface hardware (this does not cover abuse/damage, only failure in workmanship or defects).
Technical Support
Our technical support team is staffed with both IT professionals and previous technicians. We have extended hours to cover both east and west coast customers, along with hours on Saturday. From technical issues with software to more complex issues needing assistance in diagnostic, we are here to help you.
Get Support
Questions?
If you have any questions about this or any other product, please don't hesitate to contact one of our Marine Diagnostic Tool experts at 866-551-6531 or by clicking below!
Contact Us