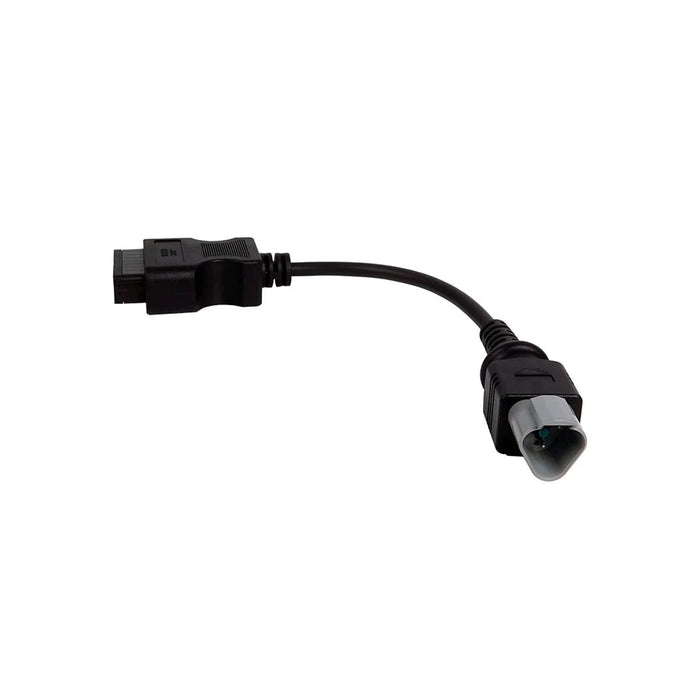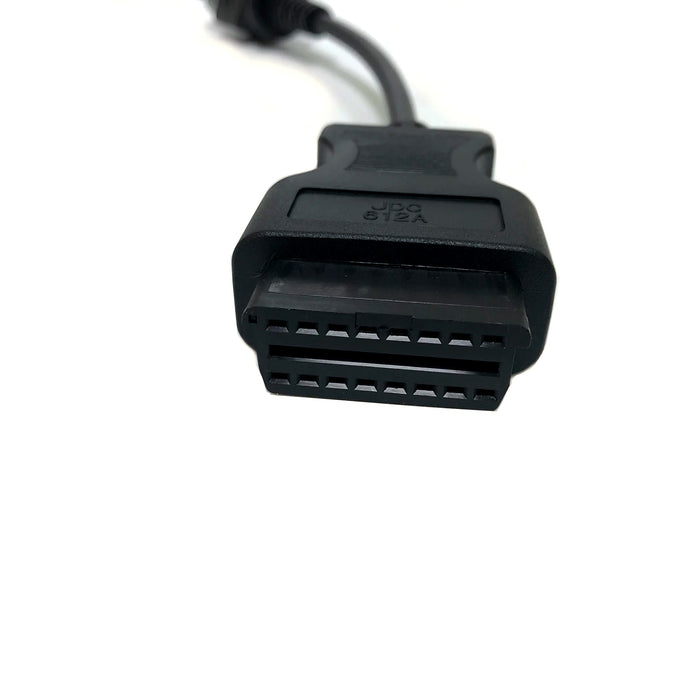 Cojali Yanmar 3 Pin Cable for Jaltest Marine (JDC612A)
This is a 3 pin Yanmar cable for Jaltest diagnostics.
Features:
This 3 pin diagnostic cable is used to connect Yanmar marine outboard and inboard engines with a 3 pin connector to the Jaltest marine diagnostic platform.
This cable works the same as the JDC612M, however it has the OBD end that connects to the Jaltest OBDII Cable (JDC213M3) or the V9 Interface Link Adapter Cable (JDC213.9) cable instead of the round end that connects to the Marine Adapter Cable (JDC600).
Manufacturer:
Cojali
Part Number:
JDC612A
Length:
6 Inches
Weight:
1 lb
Cable Finder
The Marine Diagnostic Tools Cable Finder allows you to effortlessly find the appropriate cable for marine engines and vessels. Each listing includes the cable location and photos showing you where to connect, and links to purchase the correct cables.
Let's Go!
Inboard and Outboard Cable Kit
This cable is included as part of the Inboard and Outboard Cable Kit. This essential kit covers the most common inboard and outboard marine engines on the market.
View Kit
Jaltest Kits
This cable was designed to be used with Cojali Marine Software which is included with all of our Cojali Marine Kits.
View Kits
Questions?
If you have any questions about this or any other product, please don't hesitate to contact one of our Marine Diagnostic Tool experts at 866-551-6531 or by clicking below!
Contact Us